News
LUMIER PHARM LLC celebrates 10 years of success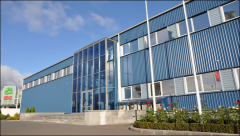 The history of the company is a success story with ups and downs, but always in a sustainable development, with great ambitions and continuous improvement. Over the decades, LUMIER PHARM has established a reputation as a reliable partner, as it has always been one of the basic principles of the company to always fulfill its obligations under any circumstances.
LUMIER PHARM LLC successfully cooperated with companies such as F.Hoffmann-La Roche Ltd; MSD; AJ Vaccines A / S; Nippon Kayaku Co., Ltd and others.
The priority activity of the company remains providing the Ukrainian population with vital prescription drugs for the treatment of cancer, tuberculosis, blood diseases, chronic viral hepatitis.
28 August 2019