News
LLC "LUMIER PHARMA" successfully delivered the drug "BLEOCIN-C, lyophilisate for preparation of solution for injection, at 15000 IU in a bottle, № 1"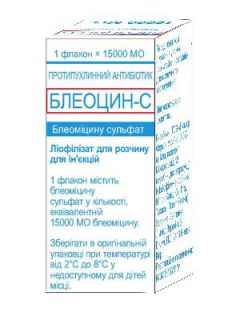 According to the Resolution of the Cabinet of Ministers of Ukraine of March 28, 2018 No. 278 "On approval of the list of medicines and medical devices purchased on the basis of procurement agreements with specialized organizations that procure by directions of use of budget funds in 2018 under the program" Provision medical measures of individual state programs and complex measures of a programmatic character "», namely by programs:
- Chemotherapeutic drugs, radiopharmaceuticals and accompanying preparations for the treatment of cancer patients: Drugs for the treatment of cancer patients; Medicines for patients suffering from onco-hematological diseases;
- Medicines and medical products for the treatment of children suffering from cancer and oncohematological diseases.
LUMIER PHARM LLC successfully delivered BLOOTSIN-C, lyophilisate for solution for injection, 15000 IU per bottle, No. 1 to the international organizations of UNDP and Crown Agents within the tenders conducted by the Ministry of Health.
26 December 2018